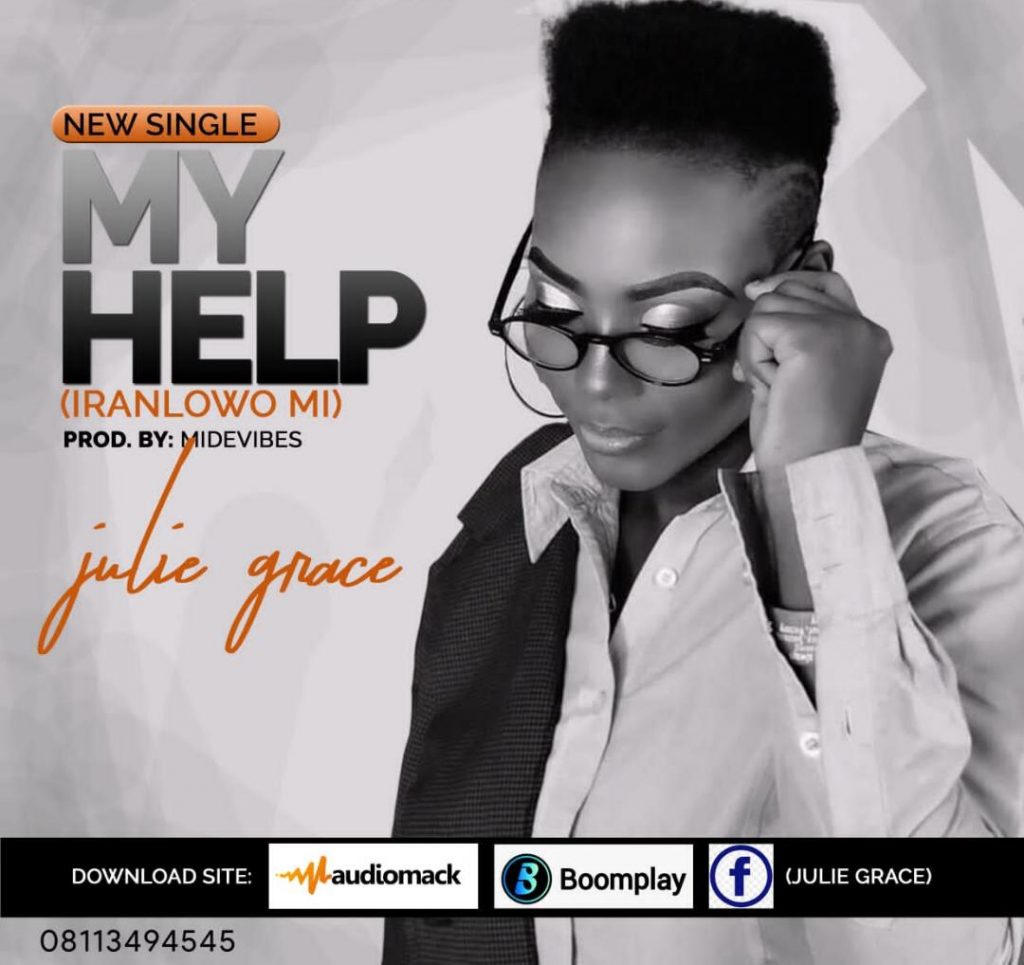 This song was gotten at a turbulent moment of my life, after much dependant on people for help.
I sort help from the four corners of the earth but no one was there to come to my aid. God who showed up for me said
"Daughter only I can give unlimited help without complaint"
Have you ever been down?
Have you given up on life?
Has things not been the way you planned?
You might not get what you want as at the time you want it, but there someone here who is capable of giving you the best as at the time you need it.
Until a man comes to a state of allowing God do his work, he will remain helpless trying to do it by his own abilities.
Jesus is here to heal, settle that marital crisis, mend that broken heart and give you freedom.
Why not cry to him, he is here to help you.
Looking unto Jesus the author and finisher of your faith.
#My help (Iranlowo MI)
*Lyrics*
Julie Grace :My help
Chorus
I have no power of my own
I need your help Lord
I need your help
I have searched all over the world
I found no help
True help cometh from you .
Solo
Those who put their trust in you
Their hopes will not be lost
But abide forever
Abide forever( 2ce)
I will put my trust in you
And my hopes will not be lost
But abide forever
Abide forever ( 2ce)
*Chorus*
I have no power of my own
I need your help Lord
I need your help
I have searched all over the world
I found no help
True help cometh from you
Bridge:
*All of my help cometh from the Lord*
*All of my help cometh from the Lord*